The PositionMatch methodologies have been tested, refined and proven over two decades of use within Fortune 500 companies.
Organizations use PositionMatch as a tool to cost-effectively improve their bench strength, particularly when hiring senior leaders and managers. Individuals use PositionMatch to dramatically improve their hireability and increase their potential for job advancement.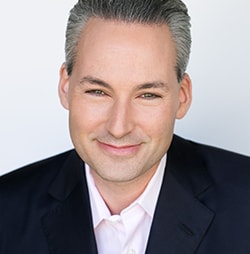 About Our Founder,
Justin Menkes

, Ph.D.

Trusted Talent Adviser: Justin Menkes is globally recognized for Assessment of Executives and Athletes. Having conducted over 500 assignments, he has assisted some of the world's most recognizable organizations in helping to place high impact individuals for mission-critical roles.

Prior to joining Ventura Partners, Justin spent twenty-five years building expertise in Assessment of Executives and Athletes. Recruited by Spencer Stuart in 2002, Justin helped create the Assessment and Advisory Services Practice at the firm, nurturing its growth while personally leading key assignments. Justin has been featured multiple times in Harvard Business Review (as well as in a New Yorker article written by Malcolm Gladwell). His books are currently published in 28 languages, and include: Executive Intelligence, which was a Wall Street Journal bestseller, and Better Under Pressure (published by Harvard Business Review Press in 2011). He continues to serve as an adjunct faculty resource for Harvard Business School.

After graduating with honors from Haverford College and receiving an M.A. in Psychology from the University of Pennsylvania, he went on to complete his doctoral work at Claremont Graduate University, studying under the late Peter Drucker. He holds a Ph.D. in Organizational Behavior from Claremont Graduate University.