The PositionMatch™ formula has been tested, refined and proven in thousands of assessments over two decades of trials within Fortune 500 companies.
Proprietary algorithms, data science, machine learning, digital video capture, cloud-based automation, comprehensive reporting: PositionMatch™ is a best-in-class, cost-effective, organization-wide tool, providing unsurpassed human capital performance analytics.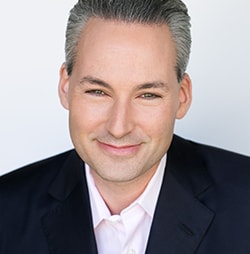 About Our Founder,
Justin Menkes

, Ph.D.

Dr. Justin Menkes is a leading expert in the field of executive assessment and the creator of The Menkes Method™, a state-of-the-art, SaaS-based, scientific evaluation tool used to reveal a candidate's true interpersonal style and leadership ability revealed by answers to actual business case studies. Having studied under leadership guru Peter Drucker, Menkes' doctoral research focused on identifying the core elements of leadership success and developing methodologies for measuring them. A founding member of Spencer Stuart's Board Advisory Practice, where he evaluated thousands of C-suite executives, Menkes is the best-selling author of "Executive Intelligence" (Harper Business, 2005) and "Better Under Pressure" (Harvard Business Review, 2011).
Board Of Advisors And Investors
Jim Kilts
PositionMatch
™
Anchor Investor and Advisor
Kilts is a partner at Centerview Capital. Formerly he was vice chairman of the board at Procter & Gamble; chairman of the board, CEO, and president of Gillette; and president and CEO of Nabisco. Before joining Nabisco, Kilts headed the $27 billion Worldwide Food group ("Kraft Foods") of Philip Morris, where he was an executive vice president, responsible for integrating Kraft and General Foods worldwide and for shaping the group's domestic and international strategy and plans. Kilts has also served as president of Kraft and Oscar Mayer, overseeing the consolidation of these businesses into one company. He earlier had served as senior vice president of strategy and development at Kraft, president of Kraft Limited in Canada, and senior vice president of Kraft International. Kilts began his career with the General Foods Corporation in 1970.
A graduate of Knox College in Galesburg, Illinois, Kilts earned an MBA degree from the University of Chicago. He is a member of the board of directors of Advantage Sales and Marketing, Ole Smoky Tennessee Moonshine, Richelieu Foods, Nielsen, Met Life and Pfizer. He serves on the board of trustees of Knox College and the University of Chicago. Kilts is a member of the Advisory Council of the University of Chicago Booth School of Business, and a member of the board of overseers of Weill Cornell Medical College. Previously, Kilts was a member of the board of directors of Big Heart Pet Brands, MeadWestvaco, Delta Airlines, May Department Stores, The New York Times, Whirlpool, International Executive Service Corps, and the Grocery Manufacturers Association. He is also a former member of Citigroup's International Advisory Board.
Ajouz is managing director of New Mountain Capital, which he joined in 2000. He was previously associated with Kohlberg Kravis Roberts & Co. from 1998 to 2000, where he conducted extensive analytical evaluations in more than 20 industries. From 1996 to 1998, Ajouz was in the Mergers & Acquisitions and Corporate Finance departments of Goldman Sachs, where he evaluated and executed a number of strategic transactions. From 1995 to 1996, he was an executive at the economic consulting firm, Cornerstone Research, after receiving a Bachelor of Science, summa cum laude, in economics with a concentration in finance from The Wharton School, University of Pennsylvania in 1995. Ajouz serves, and has served in the past, as a board director of Avantor, Apptis, Camber, Deltek, Connextions, Inmar, Intermarine, Oakleaf, National Medical, Surgis, and Western Dental and Medical Specialties Distributors.
Young is a recently retired executive with global experience in company startups and in assessing and recruiting critical talent for corporations. He has been a CEO and director of public and private companies of international scope, and recently retired as a senior director of a leading international executive search firm. Young has evaluated and placed hundreds of senior executives, including more than 150 CEOs and directors.
Jordan most recently retired as PPG's head of human resources. He joined PPG in 1989 as HR manager for the company's former chlor-alkali plant in Natrium, West Virginia, and progressed through numerous HR management roles before assuming the position in 2010. Jordan led efforts to strengthen PPG's global hiring, succession planning and talent development.
Deacon is group head of Global Talent Acquisition, Management & Development at MasterCard Worldwide Contacts. He is responsible for how MasterCard develops its leaders, attracts great talent, and builds the capabilities and culture to ensure the company thrives in the future. Formerly, Deacon was at Credit Suisse for 13 years as managing director and the head of the Leadership Institute. Deacon's career before Credit Suisse included HR generalist and development specialist roles at Paribas, Deloitte Haskins & Sells, and British Gas. During his 29-year career, Deacon has lived and worked in Asia, the U.S., and the U.K., and he holds a degree in psychology from the University of Warwick.